Our skin is a Super Hero! Why is an exfoliator the perfect multi-tasking Side Kick?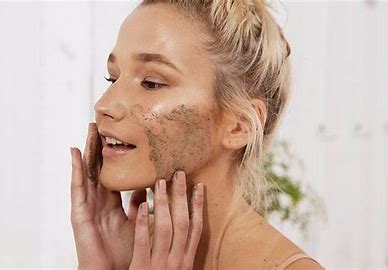 Our skin is a Super Hero
Why is an exfoliator the perfect multi-tasking Side Kick?
Written by Nicola Meir Holistic Therapies
Fact. We all have dry dead skin cells on the surface of our skin. Doesn't sound very appealing, does it? But it's completely natural.  This layer of cells is called the stratum corneum, also known as the horny layer (don't laugh!). It can cause skin to look and feel dry, give an uneven texture, create dehydration, dullness and cause problems with shaving, to name just a few. How can we deal with this so that we don't end up with skin that looks like an elephants backside?  By exfoliating. This is the process of removing dead skin cells from the surface of the skin using a physical or no physical exfoliator. Skin will instantly feel more comfortable, smoother, brighter and more radiant. If done before shaving it will help to lift the hairs and provide a smoother and more comfortable shave. But get this! It will also help subsequently applied products to penetrate more effectively. Therefore you won't need to use as much of them. Let's think about this, if we don't exfoliate, we are just applying product to the stratum corneum, and a lot of it will sit on the surface. So our exfoliator is multi-talented.
In order to fully understand how exfoliation works, and skincare in general, let's look at how the skin functions. It's an amazing organ, a super hero in fact. It's the largest organ of the body. So we need to look after it as we would any other organ. It consists of 80% water and if we were to spread it out it would measure around 1.8 square metres. As humans we shed about 600,000 particles of skin every hour. But let's not think about that fact too much! We always have that layer of dry dead skin cells on the surface. So how does this happen? Cells are constantly being made in our 'skin cell factory'. The journey from cell birth to death takes approximately twenty eight days although the rate at which they are produced slows down as we get older. Depressingly, this is anything from about the age of twenty five.  Or skin becomes lazy and therefore needs a helping hand.
The Epidermis
This is the outer most layer, it's what we see and is about 0.1mm thick. It forms a protective waterproof barrier over the whole body including the face to protect against toxins, bacteria and fluid loss. It doesn't contain any blood vessels but it's where the skins pigment and proteins are. There is a thin layer of sweat, water, lipids and sebum (oil), like an emulsion, known as the Hydrolipidic Film. This is a natural protective layer and the secretions help to keep the skin supple. This is where you'll find the Stratum Corneum (that horny layer) of dead skin cells. Our skin cell factory is here too, in the lowest layer which is called the Basal layer.  These basal cells start their journey and make their way up to the surface over a period of around twenty eight days. This is the timeline for a young healthy person. It takes longer when we get older or if we smoke, have exposure to the sun, a bad diet etc. So shedding often needs help through exfoliation to smooth and freshen the skin. Skincare products will often say 'See results in twenty eight days/one month' and this is working on the duration of the skin cell journey. However, if we are older and cell turnover slows down, skincare products can take longer to have a positive effect.
The Dermis
This is the middle layer which is thicker and contains blood vessels, nerves, hair follicles, sweat and oil glands. This is where our pores start and they are able to push sweat, oil and hair to the surface. In addition to this you will find collagen and elastin (two types of protein).  These give strength to the skin as they are a supportive mass of connective tissue. Collagen gives skin it's shape, support and fullness and elastin gives skin its flexibility (its ability to ping back into shape) and its resilience. Fibroblasts, which are the cells that make these proteins ,are enveloped in hyaluronic acid which is a lipid great at holding water and giving skin its bounce and texture. As we get older collagen and elastin deplete which leads to fine lines, wrinkles, loss of volume and dry skin.
Subcutaneous layer (Fatty tissue)
This is where we find fat and tissue to protect the muscles and internal organs. It also helps to regular our body temperature. Connective tissue is looser here and we may start to notice cellulite appearing in other areas of the body. Collagen makes up about 70% of the building blocks of our skin but its renewal depletes by 1% each year after reaching about the age of twenty five years. If we look past how our skin makes us look, it has several functions which are pretty amazing:
Protection
Forming some protection from sun damage by producing melanin. It produces this as a way of protecting the skin from the suns UV rays. It's what gives the skin its colour.
Excretion
We produce sweat which in turn cools the skin. Sweat is a great vehicle for removing waste substances from the body such as salt and ammonia.
Absorption
It has the ability to absorb certain substances i.e. oxygen, skincare products, medical ointments etc.
Water resistant
It acts as a water resistant barrier to stop essential nutrients from leaking out.
Regulates body temperature
Blood vessels which dilate and constrict (open and close) control heat. When we sweat, it evaporates on the skin which helps to cool us down.
Barrier
It acts as a shield between the outside world  and our insides from harmful toxins.
Produces Vitamin D
It converts vitamin D for healthy bones and organs.
Sensation
There are lots of nerve endings that react to touch, pressure, tissue injury, heat, cold.
Our skin can also affect our emotions. We feel more confident and happy when our skin is looking and feeling good.
So, our skin really is a super hero.
Let's talk now about exfoliators. We don't need to get the sandpaper out! There are much kinder ways to deal with the natural build-up of our dry dead skin cells as well as boosting cell turnover and radiance, creating a smoother canvas for subsequently applied products and make up.
There are two main types of exfoliators:
Physical/mechanical exfoliators are products that requires manual scrubbing to remove dry dead skin cells. It's this texture which buffs the skins surface. For example a facial scrub (with particles) or the use of a muslin cloth for the face, body scrubs, body brushes and loofahs. It's really important not to go hell for leather scrubbing away because this could irritate the skin. Go gently. Skin will still be left smooth and fresh. Always follow up with an oil or serum, rich in hydrating ingredients, to minimise irritation and lock in moisture.
Non-physical exfoliators (sometimes called Chemical exfoliators – don't let the name put you off) do not contain particles. They generally contain acids like Alpha Hydroxy Acids and Beta Hydroxy Acids with enzymes to dissolve dead skin cells, even out the surface of the skin and pigmentation. These usually come in the form of liquids, pre-soaked pads and gels. Like physical exfoliators it's still important to follow up with an oil or serum to keep the skin comfortable and hydrated. I've written lots about Acids, what they are and where they derive from, in my previous blog about toners. If you haven't read it, take a look.  I hope it's really informative.
As a side note we should never use a scrub designed for the body on the face. They are generally harsher (to deal with the more robust skin on the rest of our body) and may tear delicate facial tissue.
How often should I exfoliate?
This will depend on what your skin is like – your skin type. Most people would be fine using a physical exfoliator once or twice a week. Non-physical exfoliators can be used more often. Thicker and oilier skin could exfoliate up to about four times a week. But I would say that if you are new to this, start slowly. If you struggle with sore skin after shaving or usually end up with an uneven shave, exfoliating can really help to lift the hairs making shaving more pleasant with great results.
I've handpicked a couple of fantastic scrubs that are stocked at Perfumery & Co. If you haven't visited this beautiful store before, the guys are fantastic. If you don't live close by you can place an order on their website.
Clarins Comfort Scrub
This scrub does what it says on the tin. It comforts the skin. It's a nourishing gel in oil scrub with sugar microcrystals made from beetroot to smooth and bring comfort to dry and sensitive skin. Mango butter, which is rich in essential fatty acids, nourishes the skin helping it to feel hydrated and comfortable. However, I think it would be fine for all skin types. The particles are small enough not to cause any irritation.
Use after cleansing the face. Mixed with water it transforms into a milky consistency. Gently massage in circular motions before thoroughly rinsing off.
 Neal's Yard Remedies Honey & Orange Facial Scrub
This smells good enough to eat! It's a best seller for Neal's Yard. 
Organic rice powder smooths the skin, kaolin clay purifies and absorbs oil.
It's suitable for all skin types. Although I would say especially for anyone who loves a larger particle to exfoliate with. Oilier skins who want to purify and absorb oil. Also a fantastic pre-shave to encourage the hairs to lift making shaving easier and more comfortable. 
Use after cleansing the face. Mix it with a small amount of water in the palm of your hand to form a paste before gently massaging it on your face and neck. Avoid the eye area as our skin is thinner here and therefore more delicate. Massage in circular motions and rinse thoroughly. I'd recommend using this once a week.
 This has been a bit of a biology lesson. I hope you've found it informative and can see the benefit of using an exfoliator.
 N x