Face Masks – The perfect mindful moment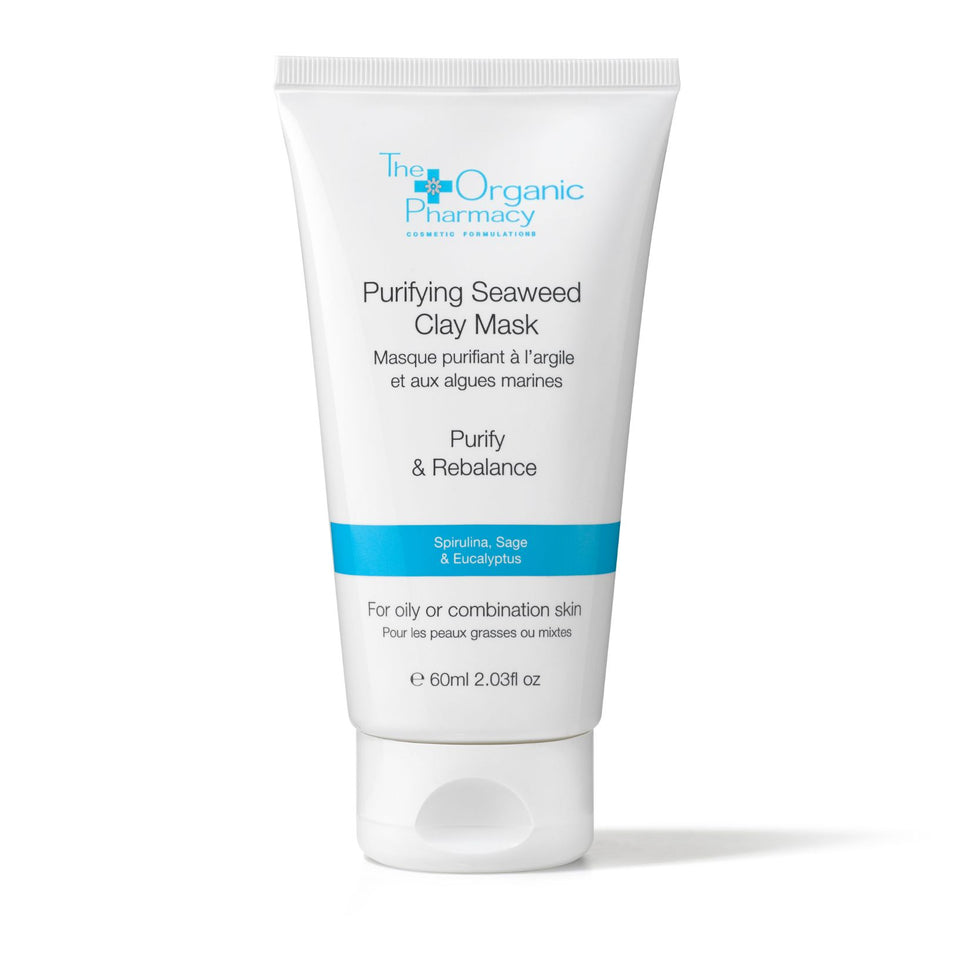 Written by Nicola Meir Holistic Therapies
Facial masks are an incredible way to treat our skin. They aren't an everyday skincare essential but an effective way to boost the skin once or twice a week.  In most cases they are a product that you apply to the skin, leave on for several minutes and then remove. They restore skin revealing a fresher, brighter, comfortable and more hydrated complexion. The choice is huge with products fulfilling many different skin types and concerns.  A good mask will deliver real visible results in just a few minutes. We should be able to look in the mirror afterwards and see a noticeable difference.  Whether that be, for example, a glowing complexion, calmed redness, or reduced oiliness.
I adore using face masks. They are a great way to carve out little pockets of time on a regular basis just for ourselves. The beauty of them is that once applied, they stay on the skin for an allotted amount of time (always check the product instructions for exact timings). This creates a wonderful opportunity to take time for ourselves. To grab our favourite drink, a book or magazine and relax whilst the mask does its magic. However, if you have a 'to do' list as long as your arm, apply the mask and carry on with your tasks! I've done this many a time.
It is easy though to forget about us, to create breathing space, time to relax. I try to work this into my daily and weekly routine and applying a mask can be part of this. It could become part of a Sunday morning ritual, or a midweek boost or you could even start 'Mask Monday'. Whatever is best, it needs to work for you and around your schedule. When I am giving client facials it is an integral part of the treatment, extremely relaxing and beneficial to their skin.
However, don't be fooled into thinking that you can get great results from using a mask once or twice a week whilst neglecting your daily skincare routine. Masks are in addition to those all-important skincare steps which act as your skins maintenance. In order for skin to thrive it needs consistency and this is why a regular morning and evening routine is so important.
What are the main types of masks:
Hydrating masks
These usually contain ingredients such as hyaluronic acid, aloe vera, glycerin, squalene, shea butter and plant oils (such as rose oil). These help to lock in moisture, stop moisture escaping and therefore hydrate the skin. They support the comfort levels of the skin and will generally feed it with the nourishment it is craving.
Pore cleansing and balancing masks
These often contain clay, salicylic acid, cucumber, honey and other refining and antibacterial ingredients to help draw out impurities, balance an oily complexion and minimise the appearance of pores. Although I will say that we need our pores, it's not simply a case of closing them with a product if they are too visible. But a clay based mask will help to reduce their appearance. Check that the labelling says 'non-comedogenic' which means they are less likely to clog the pores and will therefore contain lighter ingredients. Avoid heavy components like coconut oil or shea butter.
Brightening masks/Exfoliating masks (without physical granules)
These generally contain acids such as glycolic or lactic to gently dissolve the upper layer of cells to kickstart the skin's process of renewal. This can leave skin feeling and looking smoother and more evenly pigmented. Vitamin C is often a main element here as it works wonders to improve the skins radiance.
Sleep masks/overnight masks
These are designed to be applied at night and left on rather than washing off for a more intensive treatment.
Sheet masks
Avoid if you can. These single use products are bad for the environment and are essentially paper with a little bit of product soaked into them. However, there are a few companies who have launched biodegradable masks. But if in doubt don't purchase.
Pore strips
These are another product to steer clear of. Don't be swayed by who is advertising them. They are just awful for the skin.
When choosing a mask always select one for your particular skincare concern, whether that be blemish control, dehydration, lack of radiance to name a few. Skin can go through changes depending on the weather, central heating, medication, hormones, illness, poor diet and not drinking enough water so having a couple of different ones on your shelf is advantageous.
How often should I use a mask?
Always refer to the individual product instructions as these may differ, not only in how often to use them but the duration they should be left on the skin. As a rule of thumb once a week works well for most skin types and concerns.  Twice a week for a drier skin type.
Always apply to a clean dry face and when it comes to washing it off massage any excess into the skin (unless it is clay based). Then wash off what's remaining with a warm cloth or flannel. If using more of a cream based mask rather than a clay based mask you may notice that when you come to wash off the excess there isn't any to remove. This could be a sign that your skin is dehydrated. It's been drinking up the product. If this is the case increase your daily water intake and perhaps start using a serum containing hyaluronic acid each day if you don't already do so.
To really get the most out of your mask I suggest doing the following on the day that you are using it:
Double cleanse
Exfoliate (unless you are using an exfoliating mask)
Facial oil (massage into the face, neck and décolleté for a couple of minutes)
Mask
Tone
Eye product
Serum
Moisturiser
For a special treat, apply your face mask whilst relaxing in a warm bath. It's important not to have the water too hot though. The steam from the water will soften the skin, encouraging the mask to penetrate more effectively.
Where should I apply the mask?
All over the face apart from the eye area. Many brands have specific eye masks to choose from although these aren't always necessary. Don't forget to apply the mask to your neck and chest area too (décolleté) if they need it. There is also nothing stopping you using two different masks on your face. Perhaps one to combat excess oiliness on the forehead, nose and chin and a hydrating one on the cheeks and neck. Or after applying a skin balancing one all over the face, following this with a hydrating one. This is because some masks for oiliness can sometimes be a bit dehydrating depending on the ingredients used.
Below are a selection of facial masks available at Perfumery & Company. These options are a good place to start if you haven't used a mask before or are looking to switch up your current products.
The Organic Pharmacy
I have been super impressed with every product I have tried in this range. If you didn't catch my last skincare blog for Perfumery & Co. on serums you might not know too much about this brand. They are London based and were the first pharmacy dedicated to all things organic. They have been trading for two decades with a factory in West London.  Organic ingredients are used whenever possible and are sustainably sourced. Many of their products are vegan and none have been tested on animals. They fuse 'nature with nurture'.
The Organic Pharmacy Enzyme Peel Mask
To Brighten & Exfoliate
For all skin types
This light cream/gel mask is 71.6% organic and suitable for vegans. It contains a cocktail of Vitamin C, passion fruit and lactic acid. It has a fresh and fruity mouth-watering fragrance. Due to the lactic acid enzymes which are naturally exfoliating you may experience a slight tingling when it's on the skin but this is completely normal and shouldn't be uncomfortable. The ingredients are nibbling away at the dead skin cells which in turn encourages cell turnover to increase. This helps to even out pigmentation and brighten a dull complexion. Because of the enzymes present, you won't find any physical particles in this product.
The Organic Pharmacy Honey & Jasmine Mask
To Firm & Moisturise
Suitable for all skin types but particularly dry, dehydrated or stressed skin
This rich and luxurious mask is 67.15% organic. It has a comforting creamy texture containing honey, squalene and aloe which all help to nourish, soothe and hydrate parched skin. I personally love this product. Not only can it be used in the traditional way where it gets washed off after twenty minutes but a thin layer can be applied before bed and left on whilst you sleep. Your skin will feel like it is cocooned in the softest blanket. It has a light comforting powdery fragrance.
The Organic Pharmacy Purifying Seaweed Clay Mask
To Purify & Rebalance
Suitable for oily, combination or congested skin
Containing spirulina, sage and eucalyptus this 58.7% organic aromatic mask is perfect for balancing the skin. It's a cross between a cream and a very light paste in texture, very easy to apply and suitable for vegans. The clay means that the mask dries on the skin, helping to draw out impurities. But unlike some clay based masks it's very easy to remove. The seaweed works its magic on any redness whilst Vitamin C restores a lovely glow.
Clarins Extra Firming Mask
To soothe stress lines, firm and revive radiance
Suitable for all skin types
Clarins is a well-established, well regarded skincare brand. Glycerin and organic green banana help to hydrate the skin reducing the appearance of tension, stress and tiredness. This mask comes with a 'pressure point' application method which is explained on a leaflet inside the box. Even though this product is marketed as extra firming, I see it as a wonderful stress reliever. Apply using this method, breathing deeply and slowly and you'll be sure to relax. It has the familiar Clarins light floral fragrance which is very agreeable.
The guys at Perfumery & Co have a wealth of knowledge and are incredible at what they do.  They are on hand to help you if you have any questions.